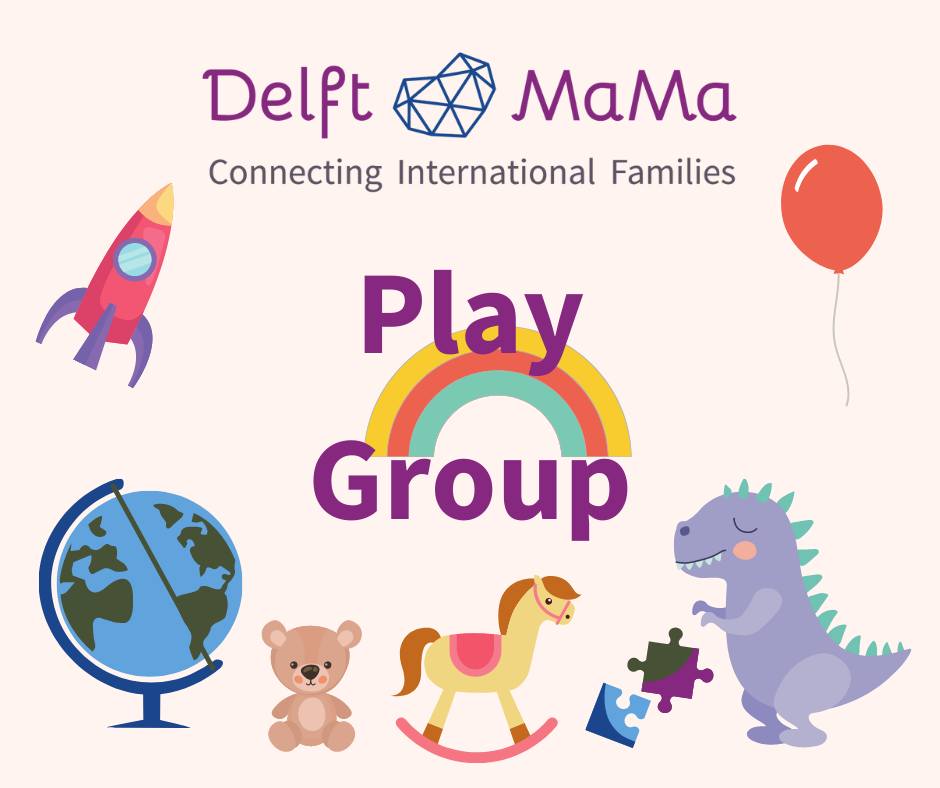 Delft MaMa International Playgroup
Are you an international parent in Delft? International can mean that you are originally from another country, or perhaps you're a local Dutch parent who would like to meet others from around the world. Delft MaMa is an official Stichting (not for profit) that has been connecting international families in Delft for over 15 years.
We organise playgroups on most Fridays for parents and carers of children up to 4 years old. We mostly speak English, but other languages are of course welcome! If your children are older, but you'd like to still come along to meet others, or to volunteer as a host, please send us an email at playgroup@delftmama.nl
WHEN: Friday 10 March 2023, from 10:30 – 11:30
WHO: All welcome! Mamas, Papas, Carers and your little ones. International and local Dutch parents. Bring a friend!
WHERE: A huge thank you to Kindergarden for providing the space for us:
Kinder Garden Delft Zuid, Vulcanusweg 267, Delft
https://www.kindergarden.nl/vestigingen/delft/zuid/kdv
COST: Playgroups are free, but donations always much appreciated by Delft MaMa so we can continue to bring the international community together. More details & QR code via this link: http://delftmama.nl/collaborate/
RSVP: Please sign up for our email list, which will keep you updated with the information, including if it needs to be cancelled: https://sendfox.com/delftmama
To keep up to date with Delft MaMa's activities, please also join us on Facebook, join our WhatsApp group and read our blog – details on www.delftmama.nl
Hope to see you soon!
Adina Ciocoiu, Robyn Chevalier Hall & Claudia Latorre
Delft MaMa Playgroup Hosts
Renée Tentori
Chairperson Delft MaMa
www.delftmama.nl