International Women's Day conference 2016
17 March 2016
14:00 – 17:00
Auditorium A1, UNESCO-IHE
Westvest 7, Delft
The theme for UNESCO-IHE's International Women's Day 2016 is 'Wanted: Women in Water'. The conference will include three keynote speakers and will allocate time for discussion. It will be a forum for debate and reflection on the relevance, opportunities and obstacles of women choosing a career in the water sector.
Keynote speakers
Our keynote speakers are three exceptional women who have made their careers in water, from the business, government and academia arenas. They will inspire the audience to reflect on the role that women working in the water sector can play.
Esther Bosman, Director Business Unit Water NL, Royal HaskoningDHV
Ndey-Isatou Njie, Former Chief, Water Energy and Capacity Development  Branch Secretary, UN-Water Division for Sustainable Development, UN-DESA
Prof. dr. Simone Buitendijk, Vice Rector, Leiden University
Group discussions
Group discussions will be held on provocative statements dealing with the conference theme of Women in Water. Conclusions from these discussion will be presented during the wrap-up of the conference.
People can also join the discussion on Twitter, using the hashtag #IWDC.
Registration
Registration is open, please register here.
This event, organized by UNESCO-IHE, is open to the public. Those who wish to attend this event have the sole responsibility to arrange for the correct travel documents, visa, and funding for travel and stay. The Institute declines all responsibility related to such arrangements, and does not issue invitation letters for potential attendees.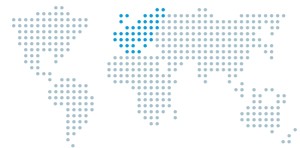 Previous Women´s Day conferences
2015 Conference on sustainable food security news item & video
2014 Conference on tapping into the unlocked potential of women in emergencies news item & video